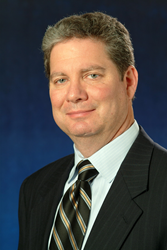 Career Partners International (CPI), one of the largest talent management career services consultancies in the world, announced today that they have named Douglas J. Matthews as their new President & CEO. An accomplished business leader, Matthews has held senior leadership positions within the career transition and talent management industry during his career.
In his new role, Matthews will provide full leadership responsibility to drive CPI's brand visibility nationally and globally. Building on CPI's unique strengths, he will work to grow global market share and competitive differentiation of CPI's best-in-class services.
"We could not be more pleased to welcome Doug to Career Partners International as our President & CEO," said Sharon Imperiale, Chair of CPI's Board of Directors. "Our clients across the globe count on us to provide innovative and world class talent management solutions for their employees and we take that responsibility seriously. Given Doug's broad experience in the Talent Management space along with his extremely successful past in our industry, he will lead us in meeting our goal to be the world leader in Talent Management and Career Transition."
Before joining CPI, Matthews worked with the Columbus Council on World Affairs, consulting with business people to become more globally fluent. Prior to that, he served as President & COO of Right Management after many years of holding critical roles within the organization. He also held the position of Director at The Center for Employment Resources earlier in his career.
"When I had the opportunity to meet with several of CPI's equity partners, it became abundantly clear that CPI's commitment to incredible client service with intense integrity surpassed any that I had experienced in my entire career," Matthews said. "By far, CPI offers career transition programs and talent management solutions that deliver proven results that matter intensely to individuals and organizations."
Please feel free to reach out to Doug at dmatthews(at)cpiworld(dot)com.
About Career Partners International
Founded in 1987, Career Partners International is one of the largest talent management consultancies in the world. From more than 270 offices in over 45 countries, consultants of Career Partners International provide talent management, executive coaching, career management, and career transition services to clients worldwide.
In the Florida Caribbean Region
Career Partners International has multiple offices in the region, including Orlando, Miami, Palm Beach, Tampa, Jacksonville and Puerto Rico. The regional team consists of over 25 consultants, led by Robert Newland, Market President. Newland is also a member of the Board of Directors at Career Partners International and Chairs of its Global Research Institute.
Florida/Caribbean Contact:
Suzanne Mora
Director Client Services
407-771-4141 xt. 240
smora (at) newland-associates.com